Vision & Discovery Workshops & Tours
Imagine yourself immersed in a place where you can live photography virtually free from the distractions of the outside world; where the focus is on you and your photography; with all the freedom to play and experiment. The Vision & Discovery workshop experience can provide that opportunity.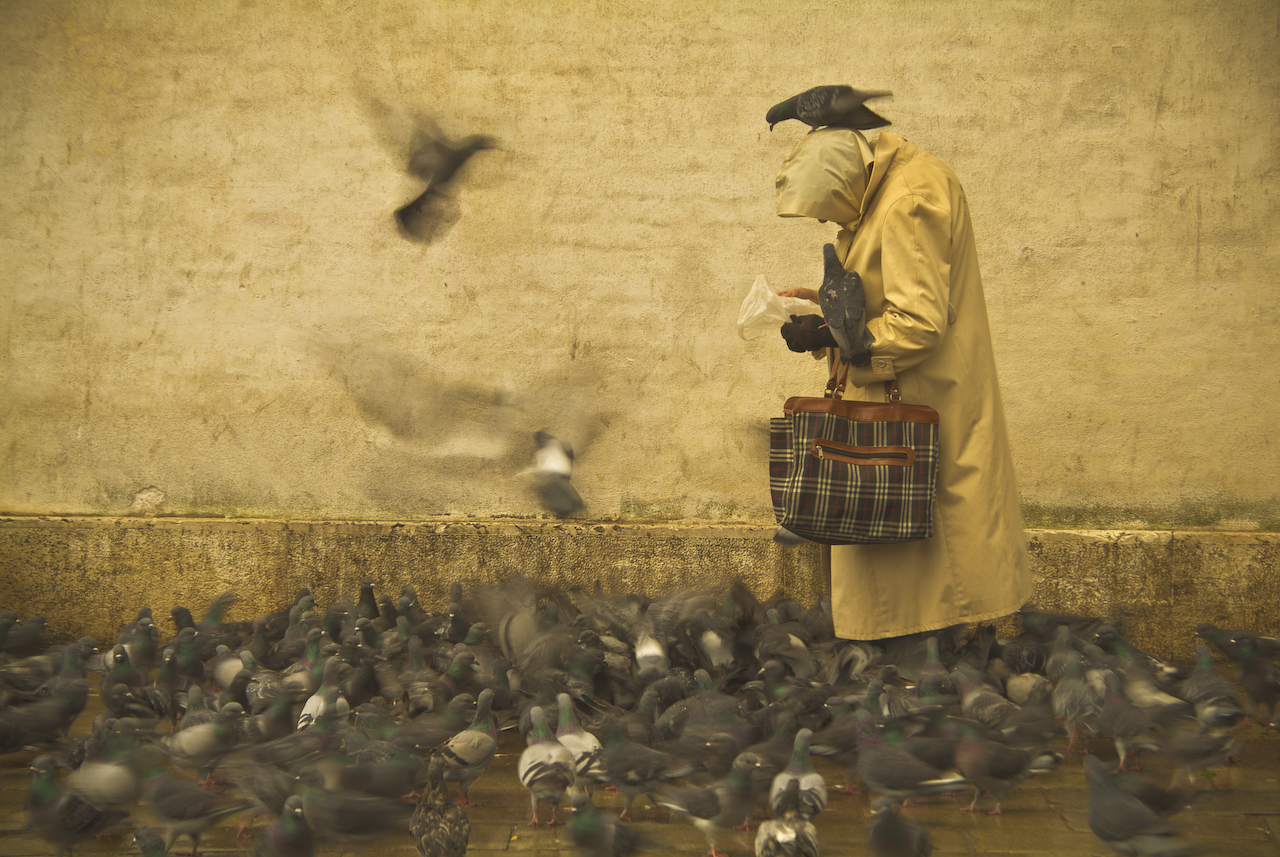 Indulge in a life-changing photo tour to a destination where you can explore your photography for an entire week, as you discover your visual voice while developing your knowledge of craft.
Escape the outside world for a weekend while immersing yourself in your photography to develop your own visual style or expand on your technical skills in a classroom-like setting.
"Richard Martin's intelligent and caring workshop philosophy is based on a great deal of experience, both as participant and instructor. The creativity of his vision, images, and teaching is inspiring."
Freeman Patterson
Photographer
Photo Tour & Workshop Destinations
Japan
A photographic experience with Richard Martin and Japan specialist, Rika Nishimura from Kuroko Boutique Tours. Chase the 'Old & New' in an exotic Japan steeped in tradition. On this 11-day tour with a rich and colourful tapestry of photo opportunities abound as we observe human activities, modern and traditional architecture and immerse ourselves in dramatic landscape.
Colombia
Witness the vibrancy of Colombia: Bogotá, Medellín & Cartagena. Full of enthusiasm, passion and pride, Colombians relish in showing a curious foreigner the pleasures of their country, how the lush verdant mountains frolic towards the warm Caribbean coast.
Oaxaca
Experience the vibrancy of Oaxaca through your camera's lens. Capture the rich colours and textures of the historic city centre, and the faces of young and old against evocative surroundings…
Cuba
Search well beyond the tourist veil, and into the nooks and crannies of Havana and Trinidad on a photographic tour lead by Richard Martin and Ramses H. Batista, a brilliant Cuban photographer. Photograph the hauntingly beautiful 16th and 17th century streets of colonial Havana-its people, architecture, and atmosphere…
Venice
Experience the magic of Venice through your camera's lens. Explore the labyrinth of alleys, side canals, courtyards, cloisters and secluded gardens for the many photographic opportunities, which exist behind the scenes…
Newfoundland
Experience the majesty of Newfoundland through your camera's lens. With a variety of photographic opportunities, explore the grand vistas and close-up features of this unique place of inspiration, beauty and natural history…
Sign up for workshop & tour announcements
Never miss out on a tour or workshop! Enter your name and email address below to subscribe.
What Our Participants Say
Sally Harris
Tour Participant (Cuba, Cobourg, Morocco, Oaxaca)
"The reason I travel with Richard as often as possible is because I know I will be inspired, I know I will be pushed to see differently, I know I will be challenged creatively and I know I will laugh… a lot. Richard's enthusiasm is contagious — when he sees something that inspires him, he brings us all in the moment with him. And when we see something that inspires us, he responds enthusiastically and encouragingly."
Larry Monczka
Photographer, Port Ryerse, Ontario
"Richard Martin, along with Freeman Patterson liberated my generation of Canadian photographers from the rule-bound shackles of camera club tradition. A workshop with Richard at a car wrecking yard when I was a dewy eyed beginner graced me with a new way of seeing. It was a gift that rewards me to this day whenever I'm out with my camera."
Alice Yen Yong
Writer, Artist, & Photography Student
"I have taken many photography workshops with Richard Martin over the years, and I am still signing up whenever opportunity or space permits. That alone is ample proof of a master's fine quality that many an enthusiastic photographer would love to emulate. My photography journey has benefitted tremendously from Richard's generosity in sharing his creative vision and skill, which combined with his love of humour and fun makes learning a cinch. This is a master to follow for developing a light approach towards the art while picking up the nuggets from his decades of professional experiences. He conveys the ways of seeing with the mind and heart through simplicity and sincerity. He has given many artists the gift to turn visions into fine art. I can add that every one of Richard's workshops is a Master Class of its own."
Mary Macey Butler
Photographer, San Rafael, California
"Richard Martin is truly an artist with a camera. His unique vision and always evolving personal style are part of why I am drawn to him and his photography. I find his manner of teaching inspiring and have traveled with him often. I'm drawn to his heartfelt enthusiasm in a talk or his quiet, gentle way of sharing his passion for the medium one on one or in a small group as we search out images individually. He is truly a born teacher, always available to participants, and I always go home not only having had a good time but feeling that I have grown creatively."
Ready To Enrich Your Visual Life?
Whether you're interested in developing your own visual style or expanding your knowledge or craft, attending a workshop or tour may turn out to be one of the best investments you make towards enriching your visual life.
Not Quite Sure Yet?
Why not visit our contact page, we would love to answer any questions you may have!